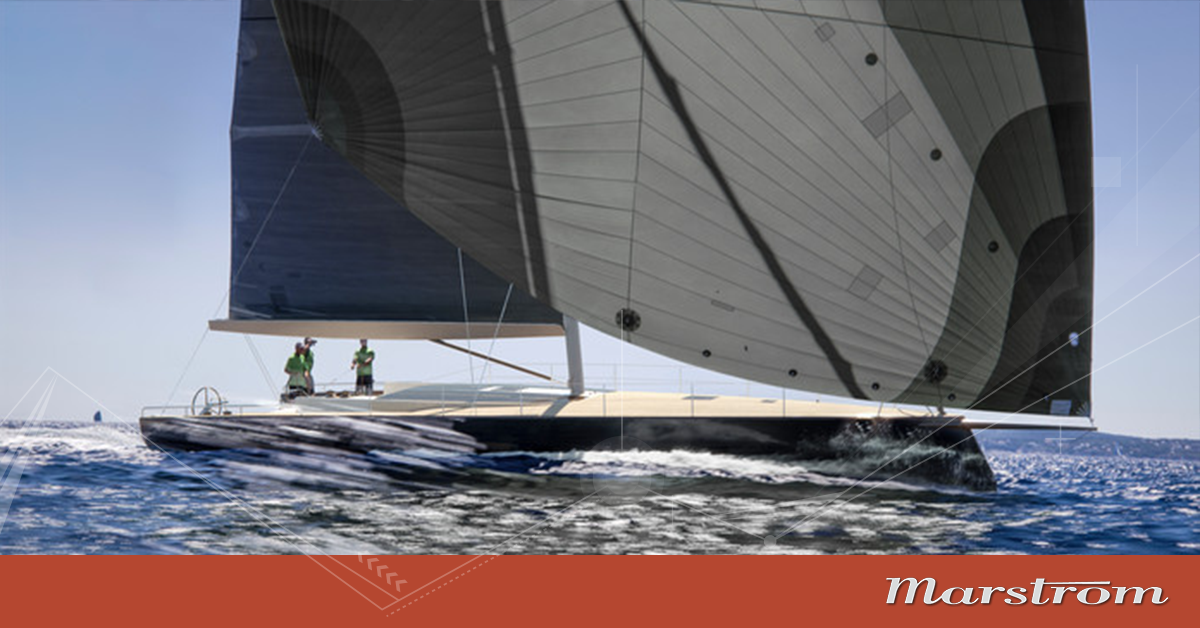 Marstrom Spars is proud to announce the order of the Baltic 68 Café Racer rig. The boats sports an innovative rig sailing without any aft support up to 20 kn of breeze supported by Carbo Link CL ELLIPTICAL rigging. To assess nosedive loads advanced Open Foam turbulent flow studies where done together with K Epsilon and BSG Developments.
A project like this is a collaboration with many parties involved. Yard, design office, Sailmaker standing and running rigging supplier. The integration is helped by using sailmaker software (Sailpack KSFI) as well as having inhouse sailmaking/design experience. The rig concept was made possible by Doyle sails providing loadsharing headsails reducing loads, Rigging Projects providing locks removing compression, Hampidjan/Sailcenter getting the sails up and Smart Rigging providing longitudal rigging support.
You can expect a new Tech Section at the Marstrom site and a series of more detailed tech articles starting with this rig as the first topic for dissection. We will be proud to see her on the water in the summer, like our page to stay tuned!