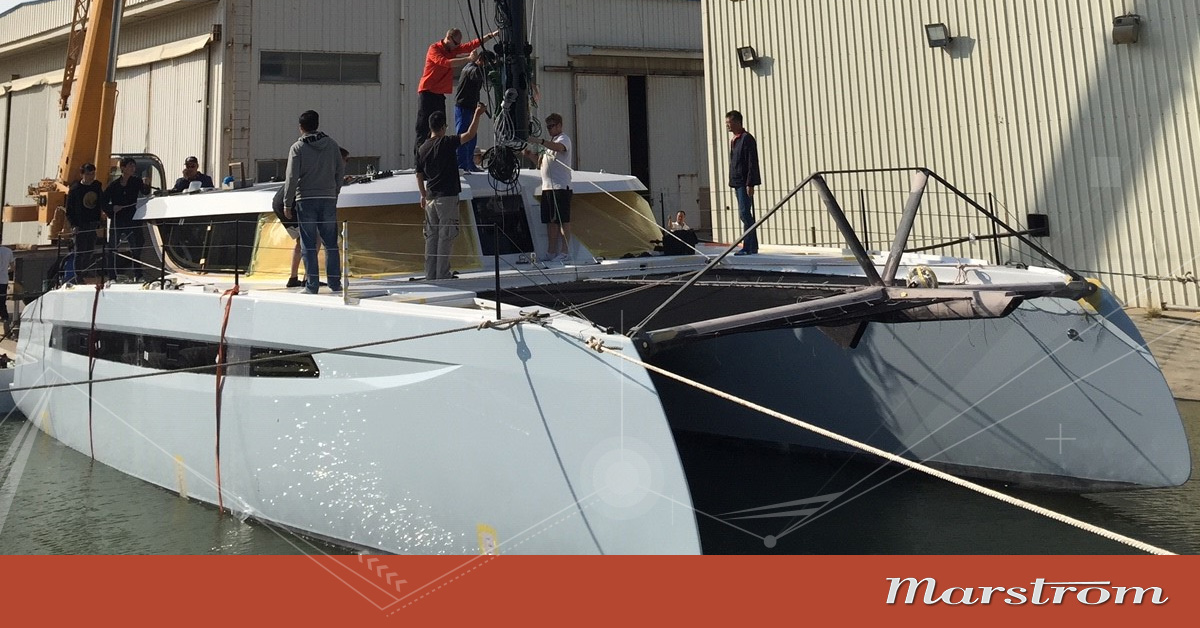 Last week the Marstrom rig for the HH 5001 was stepped in Xiamen/China by our Project Manager Ulf Tjernberg.
---
The HH 50 is sized to be managed by a couple without professional crew reducing cost providing excellent performance being an all carbon boat. With six boats sold and the HH 88 on the way we are exited to be a partner of Hudson Yacht and Marine. More info on the HH 50 on the manufacturers site: http://www.hhcatamarans.com/hh50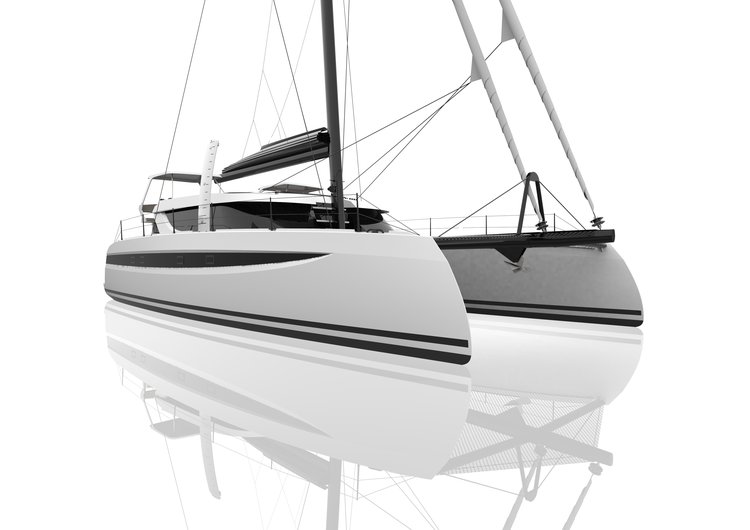 First launches at HYM is done in a very Chinese, and logical way. Under control, at the factory in a large pool. Adjustments needed: get it back to the shop in blink. Then Seatrials with less risk of typical post launch work far away from the factory.
---
Ulf Tjernberg is a part of our team of experienced sailors and riggers looking after our clients on site. Ulf is an avid A cat sailor, Americas cup spar builder, sailmaker, saildesigner and boatbuilder. Stay tuned for our January news when you will make the aquintance of Per Ferskaug: Norweigian multihull guru.